THE FLANEUR
The findings of Baudelaire's "flaneur" are variously exemplified by the candid snapshots taken in the 1890's by Paul Martin on the streets of London and by Arnold Genthe in San Francisco's Chinatown. The "flaneur" is not attracted to the city's official realities but to its seamy street life. The photographer (in Baudelaire's view) is an armed version of the solitary walker, stalking, cruising the urban inferno, the voyeuristic stroller who discovers the city as a landscape of voluptuous extremes. Adept of the joys of watching, connoisseur of empathy, the "flaneur" finds the world "picturesque."
- Susan Sontag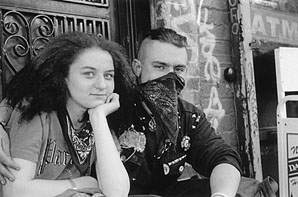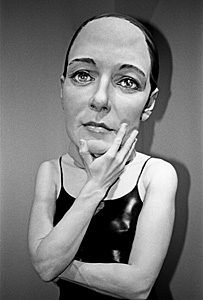 The Runaways - East Village, NY
British Punk Fashion - Met Museum

Mystery Woman with Mask
Street Corner Vendors on Broadway

Jean Pearson is a photographer who lives and works in New York City. Her photographs focus on the faces and streets of New York as well as bring a unique perspective to the milieus of art, fashion, and architecture. Having lectured and taught photography, art, and design courses at the Metropolitan Museum of Art, the Fashion Institute of Technology, Wayne State University, and the University of Michigan, she has been an esteemed lecturer, professor, and writer for over 25 years.
| | | |
| --- | --- | --- |
| All Images and Original Text | | 2007 Jean Pearson |